The Single Best Way to Reduce Your Anxiety After a Breast Cancer Diagnosis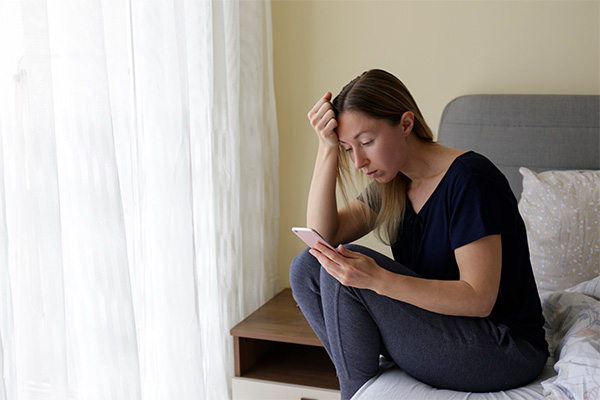 No one tells you being diagnosed with cancer is as much an emotional battle as a physical battle. You try and act normal, but in the quiet moments, the fear mounts, and you are desperate for relief.
Fortunately, You've asked for a Fortify survivor mentor with Faith Through Fire. You pull out your phone and text your mentor, letting them know how you are feeling. You hit send and wait anxiously.  A moment later, you hear a ding and glance at your phone. You aren't disappointed; the message staring back says, "I'm here, and it's okay, I did it, and so can you!"
Having a mentor isn't guaranteed to make you feel less sad but it could make you feel connected, supported and cared for. Isn't that worth pursuing?
Anxiety and Fear are Common Byproducts of a Cancer Diagnosis
If you haven't already- be kind to yourself and fill out this form. By filling out this short form you receive access to a positive thriving survivor in the Fortify Peer mentorship program to encourage you during treatment. We know cancer is overwhelming which is why this relationship is conducted mainly through text messaging to be low maintenance and unobtrusive.
"
I hate admitting this, but I was a mess after being diagnosed with breast cancer. You can have an army of support behind you, but they don't know what it's like to fear for your life. I would text my mentor in my darkest moments, and she would encourage me. I could tell her my worries without fear of judgment and found comfort in her quiet confidence that things would be okay. I never felt alone, and for that, I am so grateful."

What Some Of Our Mentors Say