Helping Motivated Individuals Overcome the Trauma of Breast Cancer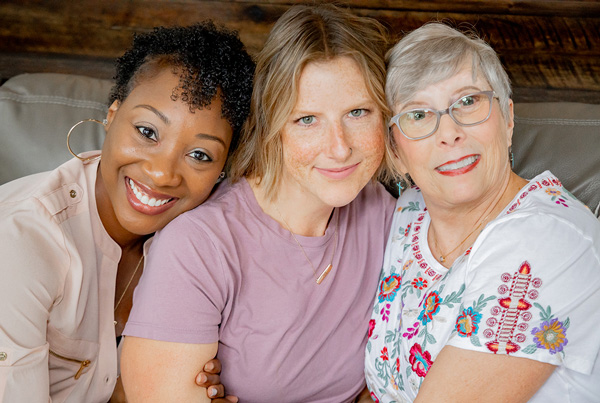 Faith Through Fire holds space for men and women to heal emotionally from the trauma of breast cancer. Our vision is to see those diagnosed with breast cancer reclaim their lives to positively impact future generations and communities.
How We Do It: Faith Through Fire is the conduit to ensuring patients receive the emotional support and networks of care needed to take survivors beyond routine physical interventions to a place of comprehensive healing.
Why Join Hearts on Fire?
Our mission is to reduce the fear and anxiety breast cancer patients feel and replace it with hope and a path toward thriving.
When you join Hearts on Fire giving club, you provide fuel for three strategic priorities:
Direct, one-to-one emotional support to survivors
Educate and equip breast cancer survivors to live abundant lives
Establish a dependable and caring network around each incurable breast cancer fighter
One-on-one emotional support
Trauma education
Build-A-Bears
A private online community
Referrals to networks of care
Respite House stays
Fear Less E-Book
Besties with Breasties Podcast
Total Program Cost: $298,800
Beacon Level
4 survivors for 12 months
Blaze Level
3 survivors for 12 months
Flame Level
2 survivors for 12 months
Spark Level
1 survivor for 12 months
Ember Level
1 survivor for 6 months
Every 2 minutes someone is diagnosed with breast cancer