Holistic Products & Gifts For Breast Cancer Patients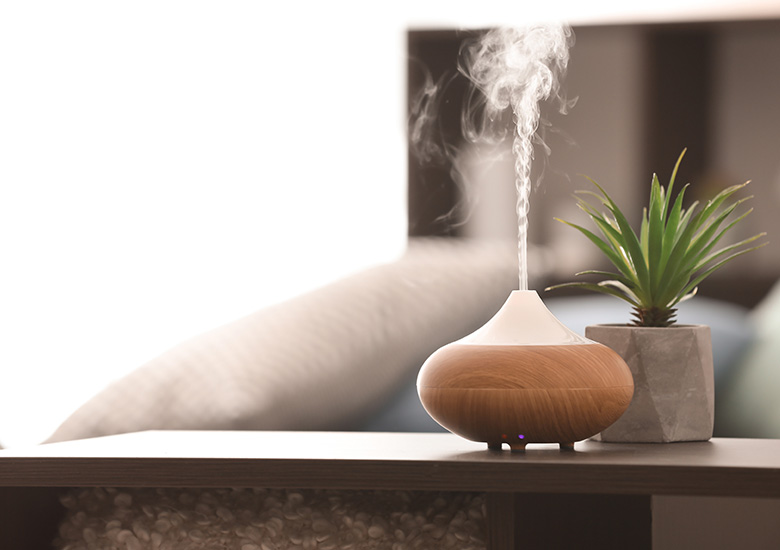 Full disclosure, before my breast cancer diagnosis, I wasn't into holistic products. However, after finding out you have cancer, it's pretty common to start wondering whether something you did, a product you used, or food you ate was the reason your cells decided to mutiny. Just ask doctors how many times they get asked by their patients whether long-term birth control or their brand of deodorant could have contributed to their diagnosis. With the standard "there's no data to support that" phrase still ringing in our ears, all of a sudden, those holistic products start looking a lot more appealing.
The problem is, there is a lot of misinformation out there, and anyone can create a product that can claim to do anything. This leaves you wondering what products are worth investing in and which are best to leave alone. The rule of thumb is you should always ask your doctor before starting any new product. They may be aware of a counter indication that could affect your body or the efficacy of your medications, so clear it with them first. That being said, there are many great natural products on the market, and breast cancer patients commonly use the ones featured on this site.
Neu Eve
For women who are in menopause or whose cancer is hormone receptor-positive and are now on hormone suppressants, Neu Eve is a godsend. If you want a comparison, it's like trying to have sex while breastfeeding- it's dry and painful. After trying a handful of the standard products, I began to research and came across Neu Eve. At first glance, I was skeptical about its claims, but the reviews were overwhelmingly positive, so I thought it was worth trying. I'm so glad I did! Unlike lubricants or estrogen suppositories, Neu Eve is entirely natural and not messy! Neu Eve also offers a balm that goes on the outside of your lady parts, which allows your tissues to remain supple and keeps small tears from occurring. If you find intimacy lacking after breast cancer treatment, I highly recommend this product. You can purchase it here.
Doterra Essential Oils
Essential oils are natural oils found in plants. They're made by steaming or pressing flowers, bark, leaves, or fruit to capture the compounds that produce fragrance. For many generations, essential oils have been used for the improvement of physical, emotional, and spiritual well-being. Ask your provider before using essential oils, but common oils used in aromatherapy for managing cancer symptoms include:
Peppermint: used to boost energy, enhance mental alertness, fight fever, and relieve nausea and other digestion issues
Ginger: used to stimulate appetite and help ease nausea, vomiting, and bowel problems
Lavender: used to relieve stress, improve sleep, reduce inflammation, and treat depression
Geranium: used to ease anxiety, reduce depression, and promote sleep
Lemon: used to get relief from pain, anxiety, nausea, and vomiting
Chamomile: used to soothe, promote sleep, and support the immune system
Bergamot: used to treat stress, anxiety, depression, and fatigue
Frankincense: used to reduce inflammation and pain, boost immunity, soothe skin irritations, fight infections, and improve anxiety
If you are interested in using essential oils during or after treatment to improve your emotional state and address symptoms from treatment, naturally click here.
Epionce
Epionce Medical Barrier Crème is an excellent option for those experiencing skin discomfort due to radiation treatments. Instead of burning and irritating the skin, Epionce soothes and restores skin damage during treatment. It is paraben-free, has no sensitizers, and no scent making it an ideal choice for breast cancer patients. To order, click here.
Dot and Dash Designs
Often I'm asked what to buy as a gift for someone newly diagnosed, and I always have a few go-to suggestions. One of my favorite gifts to suggest is a necklace by Dot and Dash Designs. I first came across their jewelry in an adorable boutique in St. Louis. Their custom beaded necklaces are simple, elegant and come in a beautiful box that's a delight to open. The best part about the necklaces is you can customize your own secret message via the beads which are strung in Morse code. I purchased a necklace that day that said best mom ever and gave it to my mom for Mother's day. Because Dot and Dash love to support nonprofits, they created a custom Faith Through Fire necklace you can buy with proceeds going back to help our organization and breast cancer patients, or you can create your own design that's personal to you and earn free shipping by using the promo code FTF2020 at checkout. If you are interested in purchasing a necklace, click here.
Beauty Counter Makeup
Beauty Counter's mission is to get safer products into the hands of everyone. They state on their website that preventing exposure to potentially harmful ingredients in products used every day is the right thing to do. In keeping with that, they've banned more than 1,500 ingredients, setting a new health and safety standard—intentionally screening each ingredient used for safety. If you are interested in makeup that's free of potentially harmful chemicals, you can purchase here.
Knowing where to find quality natural products or meaningful gifts can be a challenge, so we hope these suggestions help! These are affiliate partners to Faith Through Fire, so when you purchase products or gifts from this site, a portion of your purchase goes back to supporting breast cancer patients!